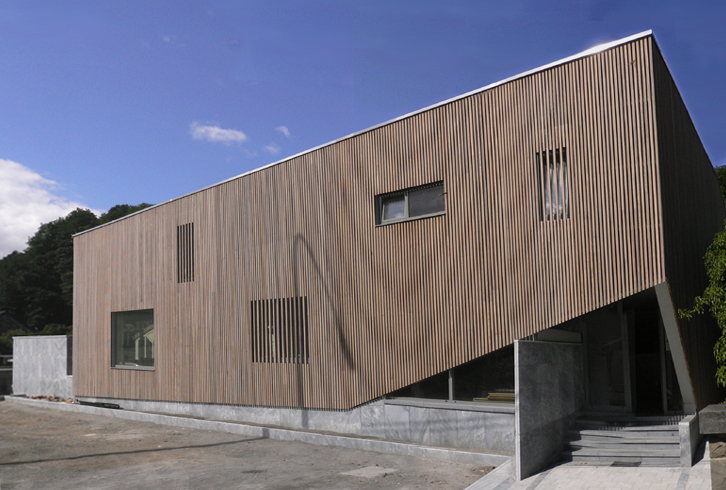 The project attempts to address the theme of skin in the construction of a wooden facade in order to offer an ecological and homogeneous solution capable of redefine the relationship between the image of the house and the street.

The location near by a highly frequented road inspired the placement of wooden elements used as en acoustic barrier. The open work, more or less translucent, made of thin plate of wood is used as a screen able of capturing noise pollution from the road. The frontage enfolding the building lift up like a veil to create the principal entrance.

To avoid condensation problems, all wall components are made with ecological breathable materials. The migration of interior vapor to the exterior is regulated by an intelligent hermetic vapor barrier membrane capable of opening or closing its permeability depending on the pressure of the atmosphere.

The design of the project was carefully carried out to use largely local and harmless to health materials.